Construction technology is rapidly coming to the Front in the Indian real estate market. The construction industry is a key contributor to the country's GDP (8% in Financial Year 2012) and one of the leading employment generators that presently engage virtually 33 million people. The real estate market which was principally focusing on the Tier I cities was primarily constituted of vertical developments importantly because of the lack of space in the recent years has moved exponentially to the outskirts, extended outskirts, Tier II & III cities. With space not confining the development in the Tier II & III cities, we are now observing the development of massive self-sufficient gated communities as well as up-to-the-minute commercial & retails projects with a broad range of offerings.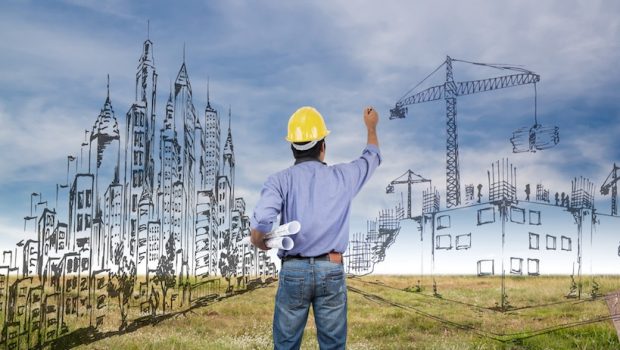 The massive development in the real estate development constituting the sky-towering buildings have been observing an extended gestation period mostly because of the current conventional construction system being very time consuming and exorbitant. These uninterrupted delays resulted in cost appreciation which was borne by developers who eventually had a little choice than to intensify the cost of a property. This in turn resulted in these properties being unachievable to several individuals. Coupled with ever-increasing costs and critical deficiency of capable man power led the developers to explore alternate technologies in addition to the time-tested / conventional methods. Aluminum wall forms were the ones which accommodated this specific change. Proven to be cheap as well as acceptable for the complete construction environment, this cutting-edge technology is now used in countries such as Europe, Gulf and Asia including India.
At Praadis Technologies, we have a fully professional team of construction managers and superintendents who have made a proven performance record and have a solid understanding of client's relations. They can rapidly gear up budgetary project costs for your use in resolving budget decisions and are well skilled in compiling detailed cost evaluations using regular pricing books, historical cost data and JOC Works estimating software to cut down surprises and field alterations. Our several years of experience in the domain lends itself to offering "value engineering" initiatives to save money without cutting down the performance of the end user product.
We take pride in our methodical team strategy to offer comprehensive up-front guidance to the project team, faculty, vendors, and subcontractors to result in fruitful, first-class projects for our clients. At Praadis Technologies, we follow a pragmatic strategy, which helps companies to grab the digital opportunity from our vantage point at the juncture of business and technology strategy. We define long-standing strategies that leverage digital enablers. We bring these strategies into line with corporate vision and goals, and then back up with unified solutions. As a result of our 20+ years of experience in working across topographies and industries, we have helped a number of premier companies to advance their product lifecycle management performance, enhance R&D efficiency and enhance ROI from their R&D investments.